Subscribe To Announcements
Highland Youth Football

---
Chipotle Fundraiser

Show your team spirit by joining us for a fundraiser to support Highland Youth Football. Come in to the Chipotle at 3890 Medina Rd Suite A in Akron on Sunday, July 23rd between 5:00pm and 9:00pm. Bring in this flyer, show it on your smartphone or tell the cashier you're supporting the cause to make sure that 50% of the proceeds will be donated to Highland Youth Football.

Click HERE for flyer
---
Speed, Strength and Agility Clinic Offered
Highland Youth Football, in partnership with Primal Fit, is pleased to offer ALL student-athletes (current grades 2 and above) a speed, strength and agility clinic presented by Dustin Watkins, a certified personal trainer. The clinic is open to all students involved in any sport and is designed to help improve athletic performance and fitness through the development of strength, speed, agility, flexibility, balance, coordination and confidence. The clinic will be held on May 3, 7, 10, 17, 21, 24, 31, June 4, 7, 11, 14, 18, 21, 25, 28 at the Highland Middle School Stadium. Each athlete needs to bring a jump rope and water. Cost is $50 per person. Deadline to register is April 28. Download the attached flyer for full details and registration form. 2017 Speed & Agility Clinic

There will be no make-up dates if a clinic is cancelled due to weather. All cancellations will be posted on www.primalfit.training.
---
Summer 2017 Football Camp
YOUTH FOOTBALL CAMP July
17-19,
2017
from 9 a.m. to noon Students
entering 2nd through 8th grades
Location: Highland Football Stadium
Camp run by Highland Football Coach Mike Gibbons and staff. Athletes will receive proper training in flexibility, agility, running and individual positions. Players will receive specialized instruction in offense and defense. Quarterbacks will learn throwing, faking, and reading techniques. Offensive line players will receive instruction in stance and blocking. WRs and RBs will learn valuable skills at their positions. Defensive line players will focus on stance, keys, reactions, responsibilities, and tech- niques. Linebackers and defensive backs will learn stance, start, reaction, responsibilities, and coverage. There is also our famous Razzle Dazzle Tournament! Bring t-shirts, shorts, proper shoes, a snack, and water.
COST:
$65, Includes t-shirt
($100 for 2 siblings)
($120 for 3 or more siblings)
CHECKS
PAYABLE TO:
Mike Gibbons
ADDRESS:
6507 Hidden Woods Trail Mayfield Heights, OH 44143
CONTACT:
Coach Gibbons at
mt_gibbons40@yahoo.com
Click
HERE
for registration information.
---
Congratulations to the following Highland teams for being 2016 OGYFA Champions!
Sophomore Green headed by Coach Borla
Junior Varsity Green headed by Coach Mancuso
Varsity Black headed by Coach Haney
2016 Champion photos
---
Coach Gibbons Talk 2016
Thanks to Coach Gibbons for spending time with the youth players. You can find pictures from his talk in the Photo Album.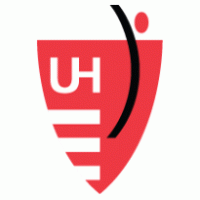 Sharon Family Physicians
5133 Ridge Road
Wadsworth, OH 44281