Subscribe To Announcements
Highland Youth Football


2017 Game Schedule

Ohio Gridiron website - www.leaguelineup.com/ohiogridiron
Click on the team for schedule
Varsity Black
Varsity Green
JV Black
JV Green
Sophomore Black
Freshman Black
Freshman Green
---
Football Kick-Off Classic

Click HERE for picture schedule. Please arrive 15 minutes early.

The Kick Off Classic Scrimmage schedule will go as follows. Please pay attention to the times and teams.

9:30 – 11:30 Rookie and Veteran Flag Scrimmages
12:30 – 2:00 Varsity scrimmages. Teams TBD
2:00 – 3:30 Sophomore scrimmages. Highland, Copley, Revere, and Parma
3:30 – 5:00 Freshman scrimmages. Highland, Copley, and Revere
5:00 – 6:30 JV scrimmages. Highland, Copley, Revere, and Parma

NEW RULE: All kids must wear black socks for scrimmage and game days! Dress as a team!
---
Football Spirit Wear this Saturday
On site screen printing football spirit wear. This is a fundraiser to Highland and also a great opportunity to get some spirit wear for the season. Here is a sample of artwork to choose from.
---
2017-2018 medical form. Click
HERE
to download.
---
Congratulations to the following Highland teams for being 2016 OGYFA Champions!
Sophomore Green headed by Coach Borla
Junior Varsity Green headed by Coach Mancuso
Varsity Black headed by Coach Haney
2016 Champion photos
---
Coach Gibbons Talk 2016
Thanks to Coach Gibbons for spending time with the youth players. You can find pictures from his talk in the Photo Album.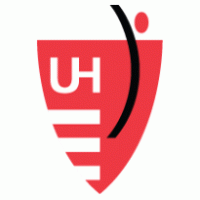 Sharon Family Physicians
5133 Ridge Road
Wadsworth, OH 44281