Subscribe To Announcements
Highland Youth Football




2018 REGISTRATION DATES
May 12th and May 19th
Saturday – 9:00 AM to 1:00 PM
Location –
Highland High School Cafeteria
Please have player present as we will be fitting helmets and Jersey sizes. You can also purchase integrated girdles and rib protectors.
Cheerleader must also be present for Uniform and Warm-up fitting.
BRING TO REGISTRATION (REQUIRED)
1) Small recent photo
2) Copy of birth certificate
3) Sports Physical
COST (Maximum $450/Family includes Raffle)
T
ackle - $150
Flag - $80
Youth Cheerleading - $130 must be in kindergarten – 6th Grade
7th Grade Cheer -$130
**Important Note: Each participant will be required to purchase an additional $50 in raffle tickets and he/she can sell to friends and family for some great prizes. These tickets will be purchased in addition to the above enrollment cost. Proceeds for this effort will be going to HYF.
---
IMPORTANT DATES
Now – Spread the news about the registration dates and invite your friends to join the program
May 12th and May 19th – Tackle Football, Flag Football, and Cheerleading Registration.
TBD – Physicals @ Sharon Family Physicians
Late July – Equipment handout for Football. Location – Highland Middle School Gym
Jul 30th – First tackle practice
Aug 18th – Kickoff Classic @ New Stadium
Aug 25th – First games for tackle
Mid Oct/Early Nov – Tackle Playoffs
---
MIKE GIBBONS YOUTH FOOTBALL CAMP

Location: Highland Football Stadium
When: July 23-25 2018 9 a.m. to noon
Who: Students entering 2nd through 8th grades

Camp run by Highland Football Coach Mike Gibbons and staff. Athletes will receive proper training in flexibility, agility, running and individual positions. Players will receive specialized instruction in offense and defense. Quarterbacks will learn throwing, faking, and reading techniques. Offensive line players will receive instruction in stance and blocking. WRs and RBs will learn valuable skills at their positions. Defensive line players will focus on stance, keys, reactions, responsibilities, and tech-niques. Linebackers and defensive backs will learn stance, start, reaction, responsibilities, and coverage. There is also our famous Razzle Dazzle Tournament!

Bring t-shirts, shorts, proper shoes, a snack, and water.

COST: $65, Includes t-shirt
($100 for 2 siblings)
($120 for 3 or more siblings)

CHECKS PAYABLE TO: Mike Gibbons

ADDRESS: 4870 Persimmon Lane, North Royalton Ohio 44133

CONTACT: Coach Gibbons at mgibbons@highlandschools.org

Click HERE for registration form and more information. (Editable form under Downloads)
---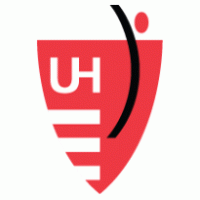 Sharon Family Physicians
5133 Ridge Road
Wadsworth, OH 44281