Subscribe To Announcements
Highland Youth Football

Kickoff Classic
Saturday August 18, 2018
Greenleaf Park
---
Concession Stand signups
Thank you to all of our wonderful parents who have signed up to volunteer in the concession stand! There are still opportunities available for the Kickoff Classic. If you have older children involved in school sports write the name of the sport in the comments. This way that team will get credit for your time. There are slots available as short as 30 minutes to the longest being two hours. This is also a great opportunity for any high school student to earn volunteer hours. Please click HERE to sign up!!
---
Picture Schedule
Time PICTURE LINE "A" PICTURE LINE "B"
8:10 7TH GRADE FB 7TH GRADE CHEER
8:30 7 YR Modified Varsity Green FB
8:45 Varsity Green CHR Varsity Black CHR
9:00 Varsity Black FB Saints Flag
9:10 Browns Flag 49ers Flag
9:20 Bears Flag Titans Flag
9:30 Vikings Flag Eagles Flag
9:40 Raiders Flag Broncos Flag
9:50 Freshman FB Freshman CHR
10:05 JV Black CHR JV Black FB
10:25 JV Green FB JV Green CHR
10:45 Sophomore FB Sophomore CHR
Have players arrive approx. 10 minutes ahead of picture time.
---
Scrimmage Schedule
Time Event
8:00 - 9:00 Flag
9:00 - 9:30 Field Setup
9:30 - 10:30 7yr old Modified
10:30 - 11:00 Field Setup
11:00 - 1:00 Freshman Scrimmage
1:00 - 3:00 Sophomore Scrimmage
3:00 - 5:00 JV Scrimmage
5:00 - 7:00 Varsity Scrimmage
---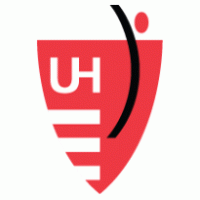 Sharon Family Physicians
5133 Ridge Road
Wadsworth, OH 44281